Our Services and Products
Life Insurance
Delta Life Classic Preferred
Whole Life Insurance with preferred rates for non-smokers.


Accidental Death and Waiver of Premium Included


Childen's Rider available
10 and 20-Year Paid Up Whole Life Insurance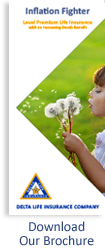 Delta Life Inflation Fighter
Increasing Death Benefit Whole Life Policy


A lifetime of Whole Life protection at a fixed rate


Guaranteed values – policy builds cash/loan value


An increasing death benefit designed to deal with the rising cost of final expenses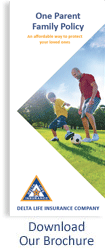 Delta Life One Parent Family Policy
An affordable way to protect your loved ones


Accidental Death benefit - amount doubles if you die in an accident


Loss of eyesight or limbs – pays additional benefits


Optional Childrens' Rider
Delta Life Graded Policy
Graded Death Benefit for those who are unable
to qualify for standard life insurance.


Property and Casualty Insurance: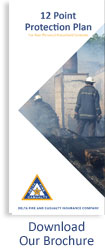 Delta Fire and Casualty offers personal property insurance for loss due to causes such as fire, lightning, windstorm, hail, explosion, smoke, aircraft, vehicles, falling objects, riot and civil commotion and sinkhole collapse.